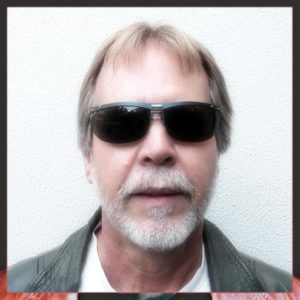 war vor der letzten Wiedergeburt ehrenwerter Schotte, Peter MacTyndrum, Laird of Glencairn, und wurde als Internierter in den 1960ern aus dem Sleeper-Modus wach gerüttelt durch den Code der Merseybeats von der Insel. Er eilte elektrisiert an die Drums und war ab dann mit anderen Lords of the Congregation auf der Suche nach dem heiligen Groove.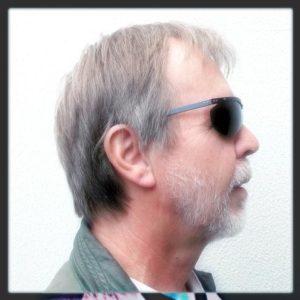 Er widerstand in den auslaufenden Siebzigern der Versuchung, mit Babylon auf Tour zu gehen, schloss sich schließlich der Black-Power-Bewegung an und spielte mit William Powell and Friends (William Powell, Ron Evans, Rodney Harley, Eddie Taylor, Charles Walker, Chuck Henderson, Jimmy Jackson, Hermann Breuer, Klaus Kreuzeder) in begehrten Venues wie Live ClubVogue, Domicile, Nachtcafé, Kaffee Giesing und Schlachthof. Nach einem Intermezzo mit LA COMBO (Michael Armann, Robert Wachs, Heinz Müller, Bernie Biegler, Dietrich Weder, Peter Hofstätter, Hans Krohn) spielte er in diversen Gruppen, bis er schließlich durch Alixx' bugle call "intubiert" wurde.
Bevorzugte Musik Beatles, Who, Hendrix, Cream, Yes, Genesis, Roxy Music, Police, Dire Straits, Allman Brothers, Willy de Ville, Eagles, Toto, Tower of Power, George Benson, Mike Stern, Hiram Bullock, Don Grusin, Bob James, Manu Katché, Dennis Chambers, Billy Cobham, Trombone Shorty
Bevorzugte Instrumente alles, was ooooompht
Bevorzugte Fiktion englischsprachige Thriller
Bevorzugtes Essen home-made soups
Bevorzugte Ideen live and let live!
Musikalische Sternstunden erster Auftritt mit 15 im Jazzkeller München; 1976 To Act: Weissenohe/Nürnberg, Babylon spielt als Vorgruppe für Whitesnake und Rick van der Linden; 1987 Theatron, Seebühne Olympiapark: Concert mit Michael Armann und Stefan Diestelmann; 1990 LSG-Big Band Auftritt in Edinburgh, Princes Street Gardens, The Ross Bandstand; 1993 Jam mit dem Bassisten Wolfgang Schmid (Kick); 1993 Auftritt mit William Powell & Friends auf dem Jazzfest München, Olympiapark Süd