OCTAGONSONGS
Danke – an alle, die zu unserem Jubiläumsfest gekommen sind und mitgefeiert haben.
Danke – an alle, die mitgemacht und mit Herz und Seele zum Erfolg beigetragen haben.
BLOW The Tubes … a story to be continued … see you next year!
Music never stops
Hier ein paar Videos vom Konzert:
 
5 Jahre BLOW THE TUBES!!  Grund zum Feiern… am Freitag 30. September 2016 … feiert mit uns!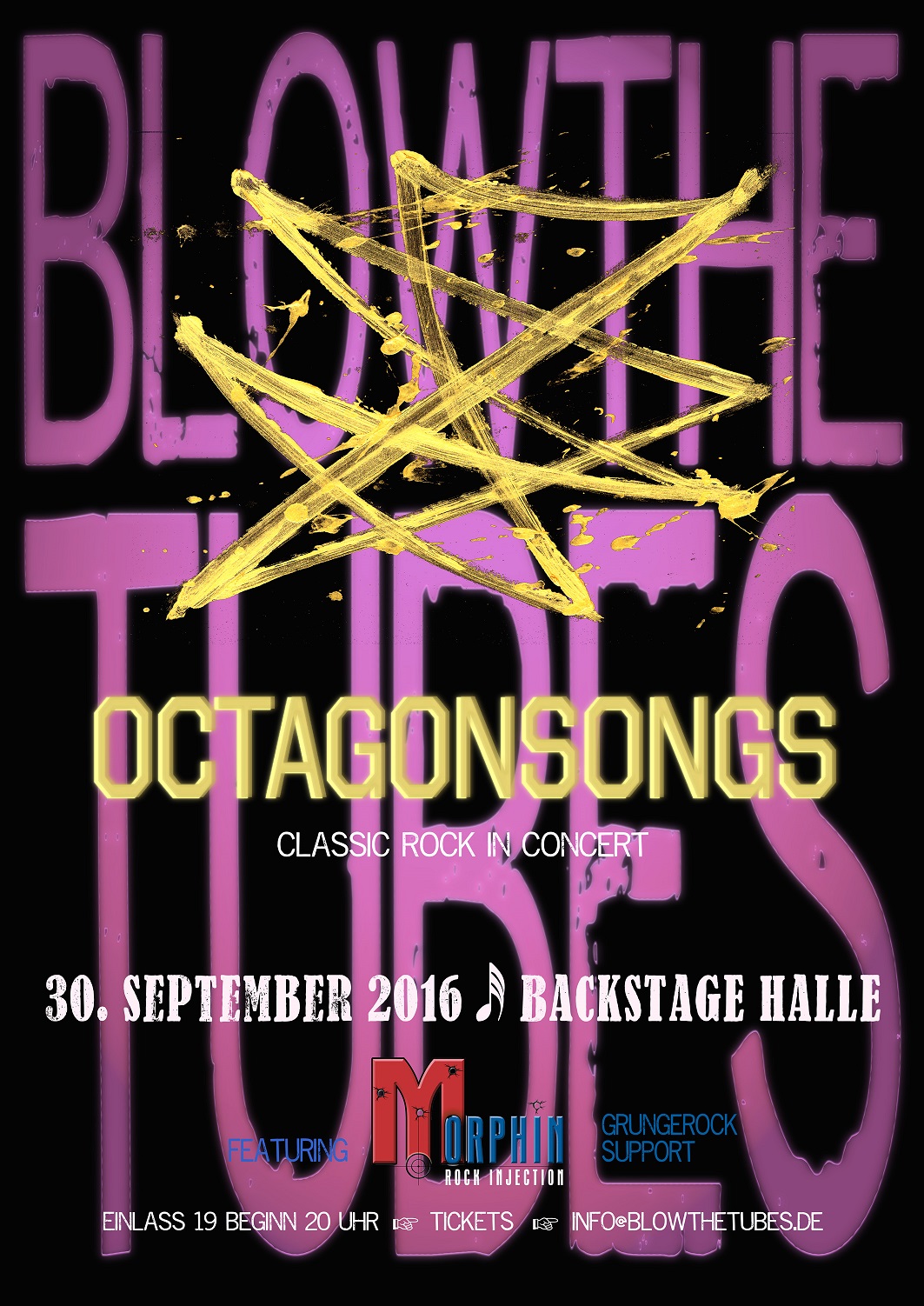 WELCOME TO THE WORLD OF ROCK AND DANCING
Ein neues Programm, fetzige Songs, hard and heavy, sweet and groovy, über Bauch und Beine direkt ins Herz!
Im Vorprogramm heizen MORPHIN mit Rock, Grunge und eigenen Songs vor … Überraschungsgäste inklusive …
Don't miss it! Lasst Euch dieses einzigartige Spektakel nicht entgehen!
BACKSTAGE | MÜNCHEN | 30. SEPTEMBER 2016